Renega 6. April 2017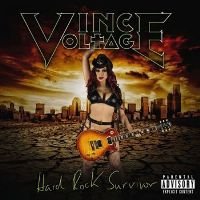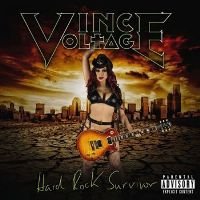 Veröffentlicht am 16.03.2017
Vince Voltage :: Killing Times :: Hard Rock Survivor (Official Video)
╰▶ https://www.facebook.com/Voltage.Vince
***album available on: amazon.de, itunes, spotify, deezer, napster …***
Vince played over 200 shows throughout Europe with several bands and recorded his last album "Arrogance" with his glam rock band Pussy Sisster. The album made it to the German rock and metal charts and was reviewed in all big german scene magazines.
During this time Vince played several tours through Europe and shared the stage with bands like Helloween, Doro, Bonfire, Axxis and many more.
Before, he played in several bands like "Ex Wife`s Skull", "Apathy", "Utopia", "The Danger Dudes" and "The Bangkok Pirates" – lots of videos can be seen on youtube. Vince also plays the drums and is currently recording his first solo album "HARD ROCK SURVIVOR" which will be released April 1, 2017.
### Studio Cast ###
Vocals: Denis Hübner
Guitars: Vince Voltage
Bass: Sven Gallinsky
Drums: Torsten Sauerbrey
Keyboards: Sven Gallinsky
Recorded @Artist Tonstudio, Backguard studios
Mixing & Mastering :: Metalsound Studio
Video by #msossi Productions
### Video Cast ###
Vocals: Denis Hübner
Guitar: Vince Voltage
Bass: Bronco Malone
Drums: Vince Voltage
Keyboards: Mr. Pianoman